Established as the governing body for triathlon and multisport in 1984, Triathlon Victoria oversees and promotes the further development of the sports of triathlon and multisport in Victoria.
Triathlon Victoria believes that triathlon exists to enrich the sporting landscape by issuing a unique challenge anyone can accept. Through our work, we aim to connect and inspire the community to a lifestyle of multisport, and promote the triathlon values of belonging, health, enjoyment, respect, achievement and integrity.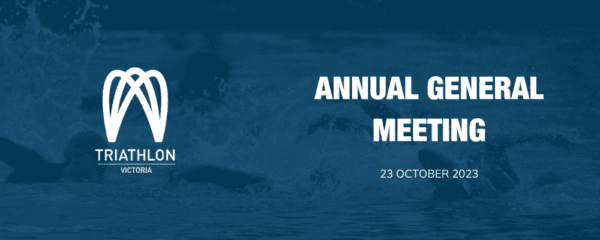 Annual General Meeting
All affiliated clubs are invited to the AGM (in person or online) to engage with the association and vote for the board of directors. The relevant forms for the nomination of club delegates and proxies can be found below. If you have any questions about our upcoming AGM, please contact ...
Read more