Our Team
Our Team
Our dynamic team work hard behind the scenes to ensure a rewarding experience for everyone involved in triathlon.
Grant Cosgriff Executive Director
Grant holds a Bachelor of Education and is a Graduate of the Williamson Community Leadership Program. He began a teaching career in the 90's and over the next decade held positions as Head of Physical Education/Director of Sport which led him to begin post-graduate studies in Sports Management.
With a passion and background in tennis (playing and coaching) he transitioned to sport in a 'clubs and programs' role before being appointed as the CEO of Tennis Tasmania in 2001. Relocating back to Victoria in 2003, Grant took up the role of CEO at Rowing Victoria and quickly built a reputation for his innovation and ability to build relationships. In 2007, he moved to Sport and Recreation Victoria where he managed funding programs to state sporting bodies and peak sport agencies.
In 2009, inspired by 'Noosa', Grant took again to swim-bike-run which led to other endurance events, culminating in five ironman distance finishes and a pursuit of the (so far) elusive sub-10hr mark. His appointment as Executive Director in 2014 was driven by the belief that triathlon has a vital role to play in inspiring, motivating and challenging the community to be more active and he remains inspired by the transformational effect triathlon has on physical and mental wellbeing. Grant continues to swim-bike-run and in his spare time (between extended holidays all over the world when others are at their desks) he enjoys surfing his SUP, trail running and road cycling.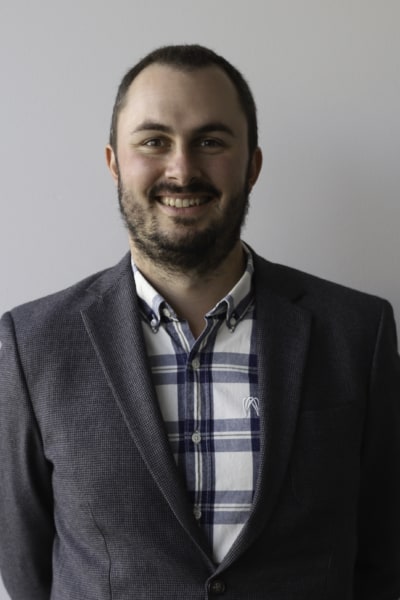 Rob Ward Clubs & Programs Manager
Rob joined Triathlon Victoria in 2017 after ten years of sports administration across AFL (Riddel Football League) and the WestVic Academy of Sport where he was the Executive Director. Rob brought structure and accountability to the academy which resulted in a clear pathway for athletes to progress to the Victorian Institute of Sport and a steady flow of athletes selected in Australian teams.
Rob believes strongly in the value of 'the club' and the role a club plays in providing the opportunity to be active and social support through community connectedness. He has been an active and passionate volunteer in community sport across cricket, softball, football and netball, taking on roles including Club President, Program Director, and High Performance Committee Chair.
Rob holds a Bachelor of Human Movement and Sport Management, and a Master of Business Administration. In his spare time, Rob coaches Girls Cricket, enjoys 'family time' with his partner Rhiannon and son Wyatt, is a keen 'foodie' and challenges himself each year to watch live community sport across the A-Z of sporting activities.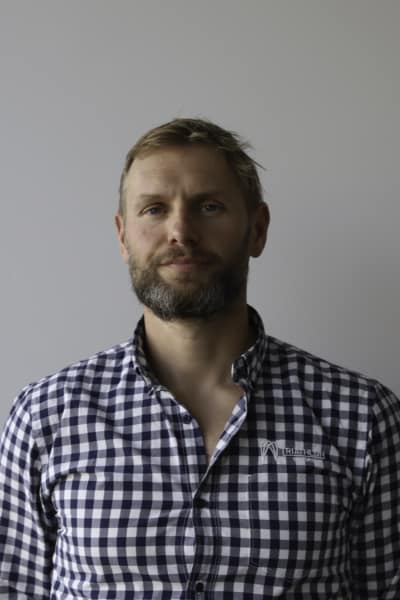 Robbie Wallace Development & Administration Coordinator
Robbie is an active triathlete with a passion for long course racing. He first came to triathlon as a young sportsman who suffered a major knee injury and has seen firsthand how triathlon can reinvigorate your passion for healthy living and build an individual's confidence. Robbie comes to Triathlon Victoria looking to bring his experience as a swim teacher and qualifications in Physiology and Sports Science to support growth in both the coaching and volunteering spheres.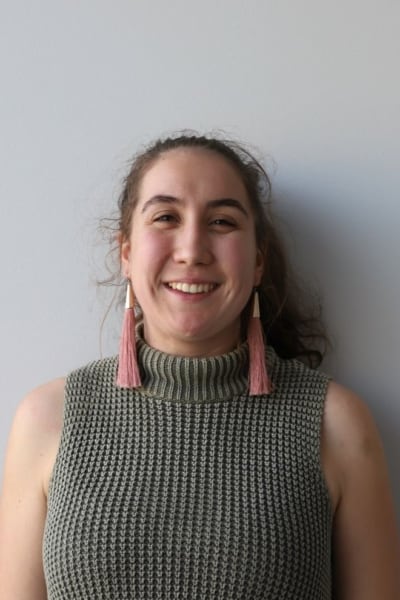 Jess Whitby Marketing & Communications Coordinator
Jess joined the Triathlon Victoria team in September 2017, after graduating La Trobe University with a Bachelor of Journalism. During her studies, Jess worked with Cycling Victoria, the Melbourne Boomers and the Victorian Institute of Sport, and joins Triathlon Victoria with a passion for promoting participation for all in sport through digital media. When not working, Jess can be found trackside, skating for the Victorian Roller Derby League.
Brian Hinton Events Coordinator
Brian has been around triathlon for over 35 years having first competed in the Hastings Duathlon in 1985. He was involved with the Melbourne Triathlon club from the early days and was involved in the establishment of the Victorian Duathlon Series in 1987. He went on to become a Life member of Melbourne Triathlon Club after many years on the committee, and as President, and later was awarded Life membership of Triathlon Victoria and Triathlon Australia for similar long and distinguished periods of service.
Since retiring from working life, Brian has graciously and with great passion given his time to triathlon with roles including Acting CEO, Triathlon Australia (2005), Board member (Triathlon Victoria, Triathlon Australia and the ITU), TA Selection Committee, TA Awards Committee (current Chair) and ITU Multisport Committee (current Secretary).
In the past 15 years Brian has taken to officiating and holds accreditation as a TA Regional Technical Official (Level 2) and ITU Level 2. He enjoys the opportunity to mentor others and promote the benefits of the role and community connections. Brian is proud of his involvement as an official highlighted by officiating at the 2004 Olympics (Athens) and as ITU team leader at 16 World Championships and 5 World Cups.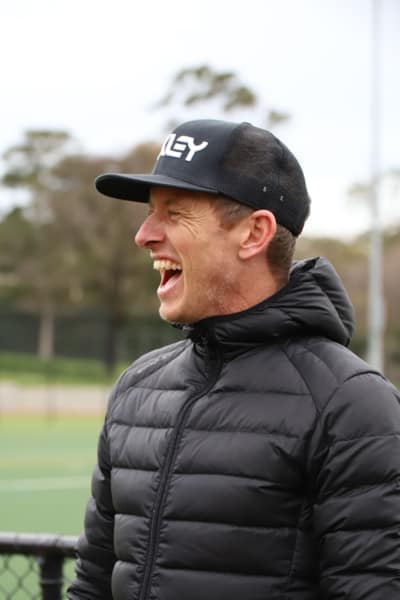 Luke Bell Athlete Pathway Manager
Luke started in triathlon in the 90s as a developing athlete from regional Victoria. He gained selection in the Victorian Secondary Schools Sports Association triathlon team and later worked as a coach to the team for nearly a decade. Luke will combine his role as Athlete Pathway Manager with his work at Melbourne Girls Grammar School where he coaches triathlon, athletics and cross-country; as well as his coaching work with age group athletes at TriVelo. Luke is married to Lucy and together they have two daughters, Matilda and Harriet.
Our Board
Our Board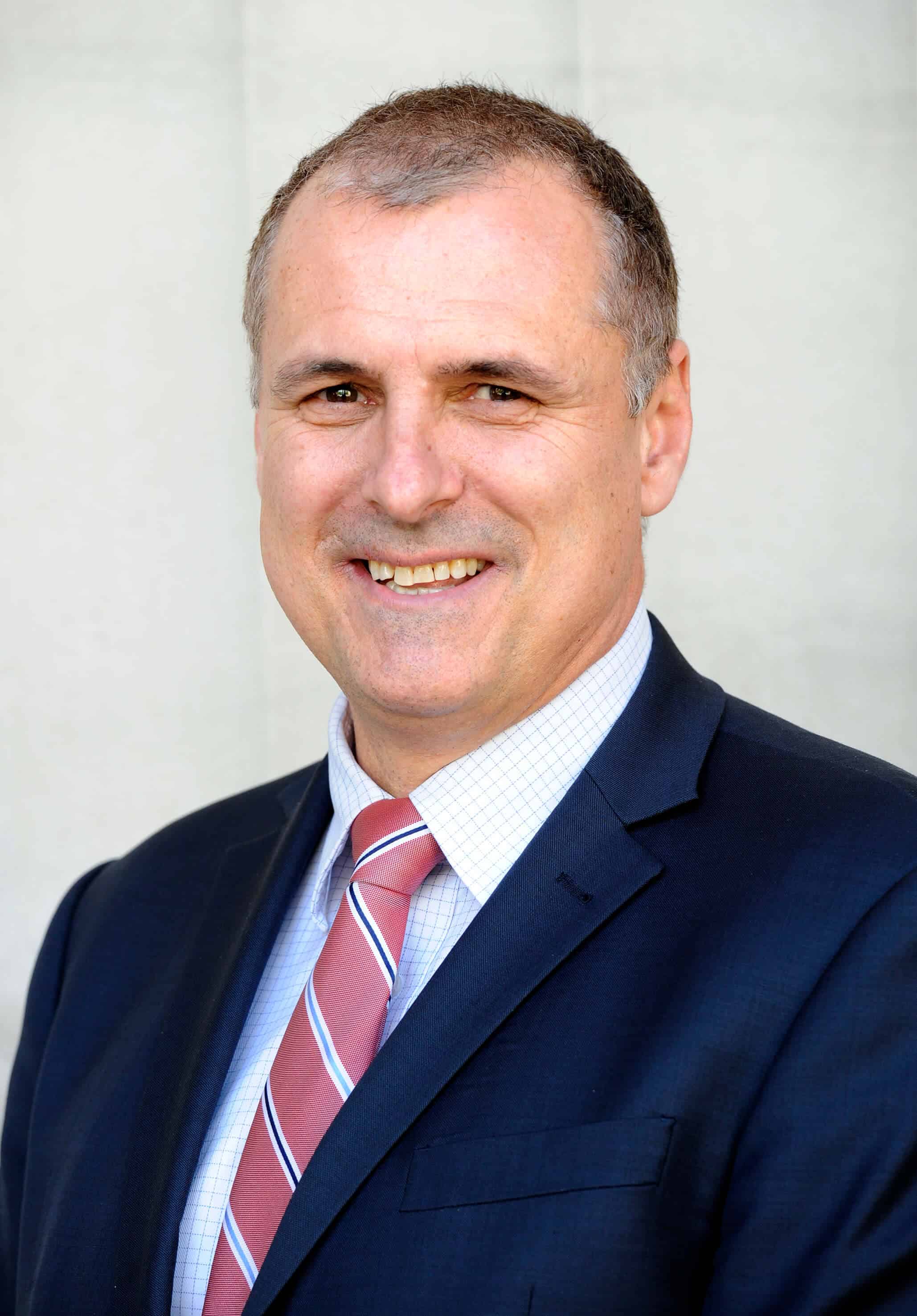 Paul Stevens President
Currently employed with the Game Management Authority as the Director, Compliance and Intelligence, Paul is an innovative leadership executive with over 20 years' experience in both public and private sector organisations. Up until recently Paul chaired the Victorian Racing Industry's Integrity Council Forum and the Racing Integrity Operations Council. He is an active member of the Australian Institute of Company Directors (AICD) and the Governance Institute of Australia and is an independent member of North Melbourne Football Club's Integrity Committee. Paul also sits as Chair of Triathlon Victoria's Governance and Finance committee and is a member with Bayside Triathlon Club.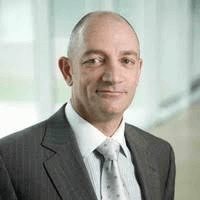 Peter Guy Treasurer
Peter has been involved in sports all his life, commencing in football clubs as secretary from the age of 21, through to golf and triathlon following football retirement. Peter holds CPA membership, is a Graduate of the Australian Institute Company Directors and Fairley Leadership Program, and has a postgraduate qualification in System Audit – WHS. He has 15+ years at Executive level in corporate services including roles as CFO supporting IT, HR, Legal, OHS, etc. He is an active Race Director and event manager (10+ years), raced all distances, (sprint through to nine-time Ironman finisher) and comes to the board to put back into the triathlon. He aims to build on recent success through his experience as triathlon club President, Secretary and Treasurer. Peter lives in rural Victoria and brings unique insight of the challenges facing club committees.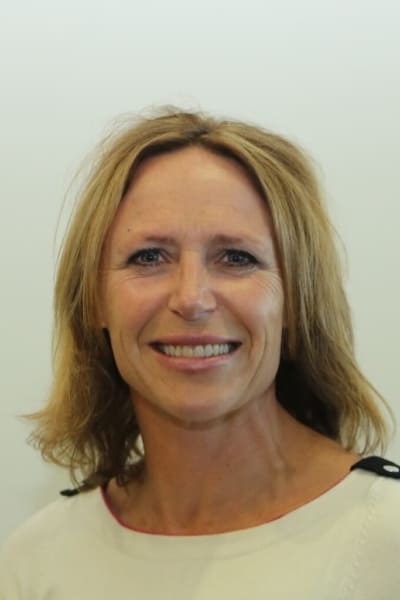 Davina Calhaem
Davina has experience working in a variety of sports at school and club level and has been a member of sporting boards including the Old Xaverians Football Club (1995-2004) and the Victorian Amateur Football Association (2005-2015). Davina has recently been the Director of a 250-member strong netball club and is currently the Executive Officer of the Old Xaverians' Association working in the Advancement Department at Xavier College. Within sporting organisations Davina has worked across commercial sub committees, event organisation, sponsorship and developing effective databases. Davina is an enthusiastic and high performing competitor across sprint to long course triathlon.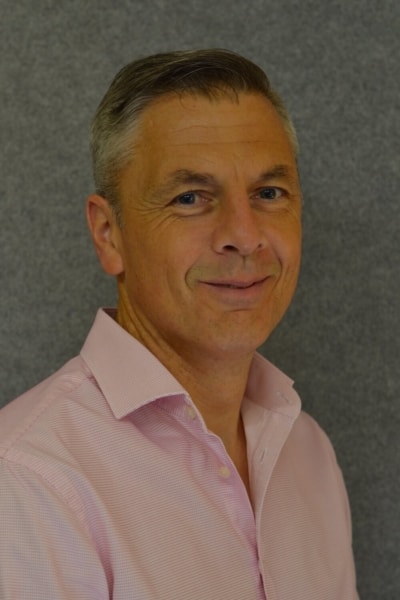 Paul Gladwell Appointed Director
Paul has over 30 years ICT experience across the Health, Banking and Insurance arenas in Australia, New Zealand, Malaysia and Hong Kong. He has a strong technical background and business acumen in program management, solution architecture, project delivery, and software development. Professionally, he enjoys delivering innovative solutions by leveraging an ability to bring stakeholders together, communicate in a common language and overcome obstacles and capitalise on opportunity. Paul has raced all triathlon distances from sprint through to Ironman (five-time finisher), and multisport/ultra-distance running events including the Marathon des Sables in Morocco. He represented Australia at the 2018 ITU Sprint World Championships on the Gold Coast.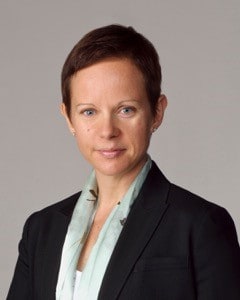 Amanda Green
Amanda is the Director of Human Capital at PwC where she leads the people function for the Australian Consulting business. This follows four years as General Manager – People, Culture & Performance at Richmond Football Club where she co-ordinated the development of a sustainable high-performance environment for all employees.  She has held senior positions in corporates such as Australia Post, National Australia Bank and Telstra. A registered organisational psychologist with significant experience in culture and transformational change, Amanda is also a Member of the Australian Institute of Company Directors and AHRI. Amanda was drawn to triathlon because of the strong community involvement and the unique and positive influence that sport has on wellbeing.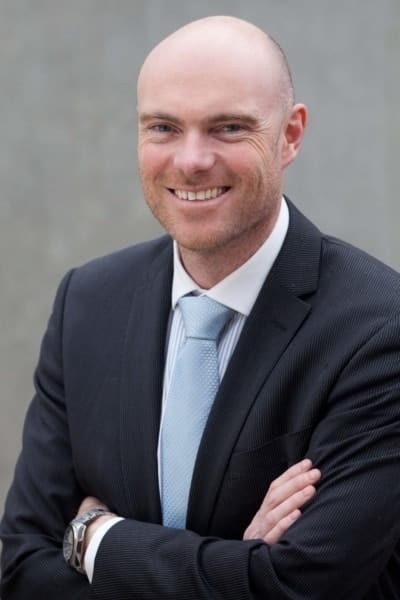 John Morton
John has a formal background in IT Systems and Business Management and currently works for local government as Manager Economic Development. He has a strong connection with the business community and experience with government, and has also worked in the not-for-profit space managing the corporate services for over 40 office locations nationally. John is very heavily involved in my local community and strives to achieve outcomes and healthy lifestyle opportunities, holding positions on a number of sporting and business committees. He has experience in event management and is a qualified Triathlon Development coach. John has been involved in triathlon for about 15 years and has competed from sprint through to Ironman including the 2016 ITU Age Groups World Championships in Mexico and the 70.3 World Championships in the USA.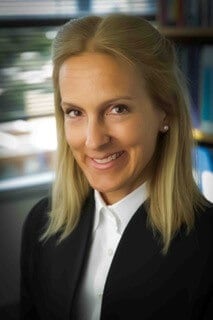 Cecily Schwab
Cecily is a Consultant and Clinical Psychologist with designCEO, a suite of tailored programs for CEOs to strengthen their professional and personal leadership capability within the context of high-performance work environments. Cecily has a special interest in supporting Club, State and National sporting organisations in the areas of strategic development, commercial sustainability and athlete mental health. Cecily is a member of Cycling Australia Women's Commission, growing participation of women both within the sport of cycling and its governance. She is a Graduate of the Company Directors Course at the AICD and has completed a Master of Business Administration at Melbourne Business School and a Master of Psychology (Clinical).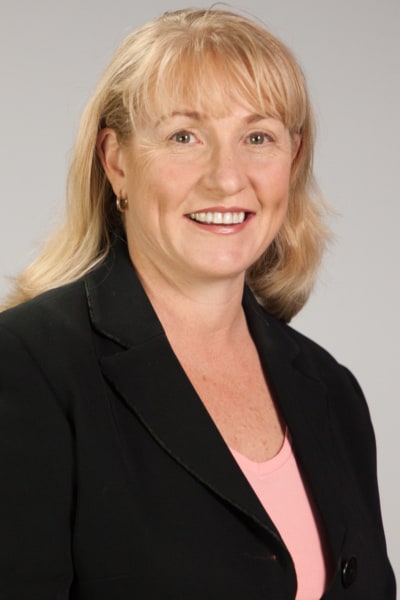 Mary Ann Seebeck Appointed Director
Mary Ann is an experienced in-house counsel  who advises corporate entities on a range of legal, commercial, and governance matters. Mary Ann regularly participates in standard, sprint and cross triathlon. She is a member of Ballarat Triathlon club and has been known to swim in Ballarat's Lake Wendouree in winter.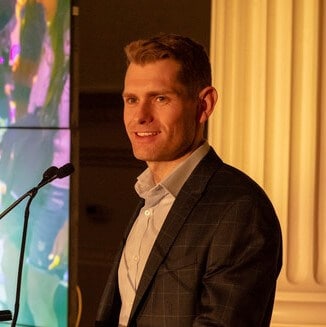 Lawrence West
A business development professional currently working as the Commercial Manager for the National Basketball League (NBL), a role which is focused on building mutually beneficial partnerships and generating additional revenue for the league. This follows 18 months as Corporate Partnerships Manager at Museums Victoria and before that, ten years' experience working in national sporting organisations (hockey) including four years at Hockey Australia. He has a first-class honours degree in marketing from the University of Strathclyde, Glasgow and has served in a media management capacity at two Olympic and two Commonwealth Games. A frequent sideline supporter, cheering on his triathlon-loving wife, Lawrence joined the board in April 2016.
Legends of Multisport
Legends of Multisport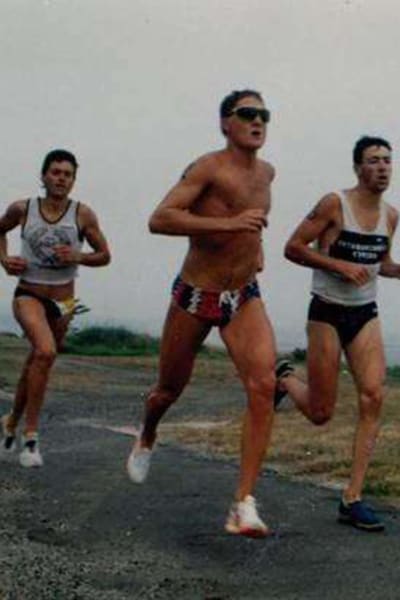 Tim Bentley
When we talk of Victorian pioneers of our sport, one name stands out as probably the most successful Victorian triathlete in terms of race wins at both elite and age group level.
Like fellow legend Stephen Foster, Tim Bentley was at the sports beginning in Australia. Australian Sprint Champion in 1983, a foundation member of the Geelong Triathlon Club and Australian 'Endurathon' winner in 1986, Tim was an athlete with an incredible run. He frequently started the run 'down the field' and proceeded to run himself onto the podium at all levels. Like all 'pioneer' triathletes of the early period, Tim completed across all distances, winning at Sprint, Olympics and Long Course. In the golden age of our sport, Tim's ability stood out and he 'bested' many of the superstars of the era.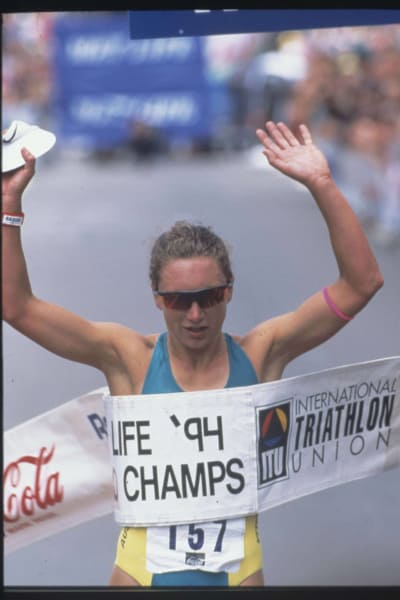 Emma Carney
Triathlon Australia Hall of Fame and inaugural ITU Hall of Fame triathlete, Emma Carney, dominated the mid 1990s in Sprint and Olympic distance triathlon. The first of the three World Champion 'Emma's', alongside Snowsill and Moffat. Emma is a two-time World Champion, winning the 1994 world title by a record margin of 2 minutes 12 sections, was number one ranked athlete in 1995, 1996 and 1997, and recorded 19 World Cup wins, including 12 straight wins, during this period.
Her fellow athletes marvelled at her hard 'all or nothing' attitude towards training and competition. Forced to retire for health reason, Emma continued to be involved in the sport as a coach and Triathlon Australia board member.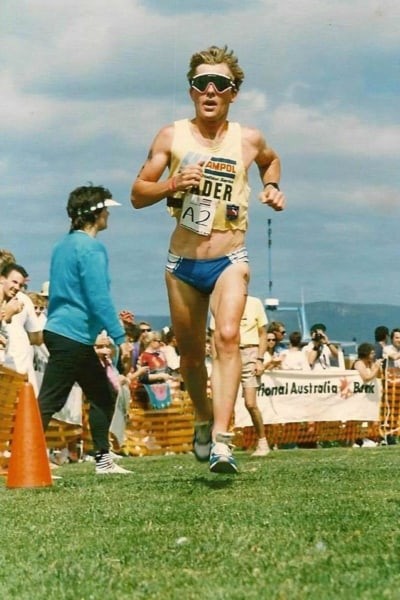 Stephen Foster
Stephen Foster is a Triathlon Australia Hall of Fame athlete. He first competed in triathlon in 1983, and within a few short years was at the top of the sport in Australia. Steve was Triathlete of the Year three of the four years it was held in the 80s, as well as National Series Champion, five time National Olympic Distance Champion, and National Long Course Champion. Foster was the first Aussie male to have significant success over the best, beating Scott Tinley and Rob Barel in Australia, and finishing ahead of Dave Scott, Mark allen and Scott Molina in the 1987 unofficial World Championships, going on to win the world's biggest race, Chicago, ahead of Mike Pigg, truly cementing his place as one of the sport's greats.
David & Penny Hansen
While the public face of Supersprint is David Hansen, those close to the sport know how important Penny Hansen has been behind the scenes. Both have been involved in the sport since its beginnings in Australia, with David quickly moving in administration with Penny after a brief stint as a pro triathlete. After starting the Captains Triathlon, and later Supersprint Port Arlington in 1987, Supersprint was formed and became the company that we all know well today. David was a foundation member of the Geelong Triathlon Club, and a foundating member of the predecessor to Triathlon Victoria, the Triathlon Association of Victoria.
Over a quarter of a century later, and Victoria leads the way in commercial racing with a level of professionalism that other states admire. A critical organisation to the sport, SuperSprint organised the inaugural 2000 Sydney Olympic Triathlon, as well as six ITU Triathlon World Cups leading up to the Olympics, staged five UCI Women's Road Cycling World Cups in Geelong, over 10 Australian Championships, as well as races in Singapore and Fiji.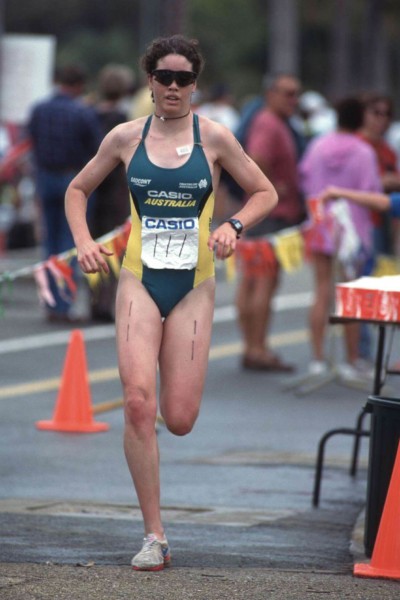 Jo King
Jo King first appeared on most triathlete's radars in 1996, when she made the World Junior Team in Cancun. Nicknamed 'the sponge' for her dedication to learning to train and compete, it was not a surprise to most when Jo blitzed the junior scene to win the junior race the Cleveland ITU World Championships. In 1997, Jo went on to win the National Open Sprint title and record three top ten finishes at various World Cup races. The following year, Jo broke through into the senior ranks, winning the ITU World Championship in Lausanne. Jo moved easily into long course triathlon, winning the 19998 Frankston Australian Long Course Championships and finish second at the IRONMAN Forster in a world record female debut IRONMAN time in the same year. In 1999, Jo recorded a number of stellar results including fifth at the Montreal World Championships, a win at the Belgium World Cup, 2nd in the ITU Long Course World Championships, a win at IM Roth and 9th at Kona.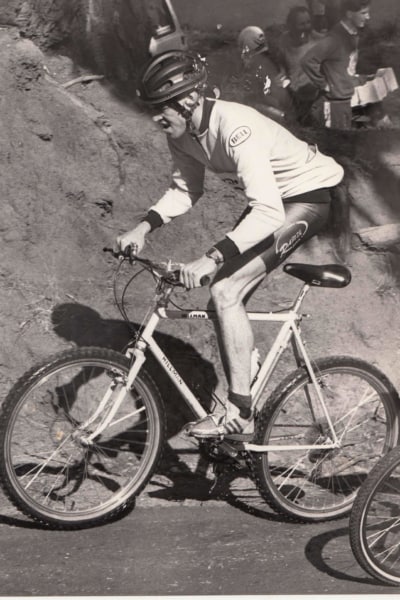 Rohan Phillips
Before becoming a triathlete, Rohan Phillips had more than ten years experience as a cyclist. After reading about cyclist John Howard's third place finish at Ironman Hawaii in 1980, and then his win in 1981, Rohan was inspired to enter the event, despite having no swimming experience whatsoever. Four months later, Rohan won the 1981 Nautilus Melbourne Triathlon, winning a ticket through to the February 1982 Ironman Hawaii. With limited experience it's no surprise his his overall placing on the day was thwarted by stronger competitors.
On his return to Australia, Phillips launched into an unbroken winning streak over a period of twenty or so months, recording wins at events like the 1982 Hastings Triathlon, 2918 Geelong Endurathon, 1983 Ocean Grove Triathlon, 1983 Gold Triathlon Triathlon, and the 1983 Coral Coast Triathlon among others.
The biggest impact Phillips brought to the sport was his indepdent approach; he wore skin suits made by Hillman Cycles long before others picked up on the idea, bolted cycling shoes to his bike pedals to make transitions quicker, and kept a nutrition diary. Phillips returned to cycling by the mid-1980s, but by then his renowned debut at Hawaii, alongside his innovations and his victories in Australia, had made Phillips' career the stuff of triathlon folklore.