'Our Elite & Junior Triathletes represented the 'Big V' with pride in Devonport over the weekend.
In the Elite Oceania Triathlon Sprint Cup Victoria was represented in the Elite Women's category by Charlotte McShane (in a flying 2nd place), Sophie Perry (11th) and Emma Hogan (who lives in Victoria but raced for her home state of QLD).
In the Junior Oceania Triathlon Sprint Cup, VIC was well represented by the following athletes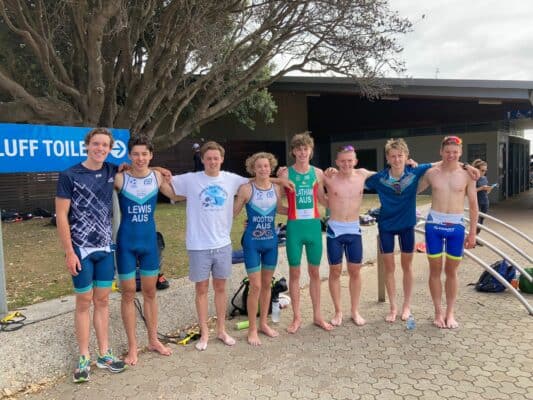 Junior Males:
Tomm Jansen 7th
Nick Frisby 9th
Ty Davis 11th
Tristan Price 13th
Darcy Williams 16th
Harvey Lanigan 18th
Jack Howell 20th
Jacob McKie
Trent Papenfus
Jack Mitchell
Eli Lewis
Josh Augustinus
Oscar Wootton
Ryan McKenzie
Junior Females:
Lucinda Rourke 9th
Skye Wallace 13th
Kate Sarris
Abbey Hickey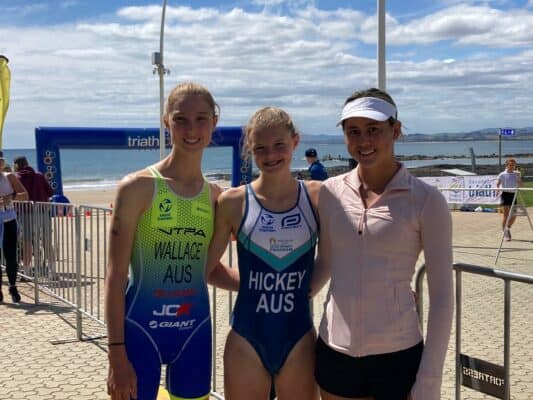 Sunday saw the fast and furious Australian Mixed Team Relay Championships with 2 males and 2 females from each state combining in relay format over a 300m swim, 5.8km cycle & 1.5km run.
The VIC Team A (Nick Frisby, Charlotte McShane, Tomm Jansen, Lucinda Rourke) was in the mix all day and finished a gallant fifth to super strong teams from QLD & NSW.
Special mention to former TVDP athletes Jess Ewart-Murphy or Kurt McDonald who finished fifth and eighth in their respective elite categories.
Not to miss out on the action, Pathway Coaches spent the Saturday afternoon attending a collaborative PD session with the Triathlon Australia High Performance team and it was fantastic to see VIC Coaches Kyle Burns, Danielle Stefano, Adam Beckworth and Sam Janssen contribute and participate to this well attended and received educational event.