As an affiliated club, you become a member of Triathlon Victoria and Triathlon Australia.
Club affiliations occurs yearly and at the start of each calendar year (July-June). Triathlon Victoria continues to build value into club affiliation (and members), as highlighted below.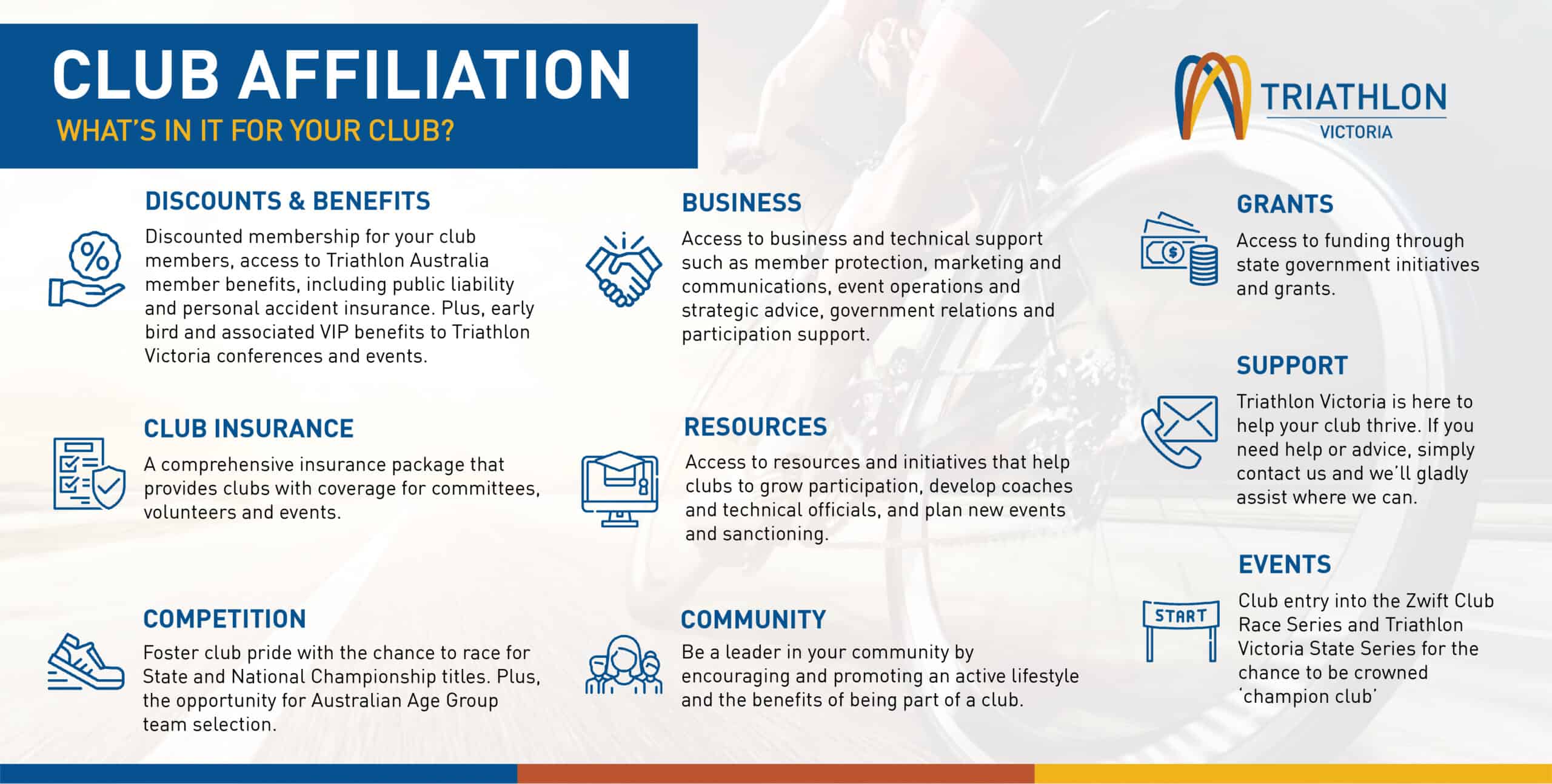 ---
Affiliate your club
---
The Triathlon Victoria Board has committed to ensuring that club affiliation remains accessible and affordable. To this end affiliation fees remain unchanged for the 2022-23 season and flexible payment options are available for clubs that may be experiencing financial difficulty.
To lodge your application, please click the button below. Please contact Nadelle Legge via email, should you need assistance with your affiliation.
Club resources
The following supporting documents have been provided to help you navigate the affiliation process.