Join us for our first TVDP chat! We talk to Tiernan Crowley about his life, goals and motivation.
Name and Age
Tiernan Crowley, 19 years old.
What are your triathlon goals?
The ultimate final goal for me is to get into the Olympic team and be racing at the top level all around the world.
What does a day look like for you?
A typical day for me at the moment is, get early training in before 6:30am and then ride or drive depending where I am to work, work from 7-15:30. Other than that I usually get up early and try and get my sessions In before my uni lectures during the year.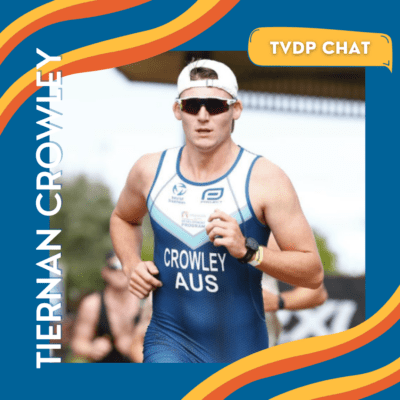 Any tips or tricks?
One thing that works for me to do post race, is run a bath quite hot, put some Epsom baths salts in and sit there between 30 minutes to an hour so that it relaxes my body and aids in recovery as well.
What's the best advice you've heard?
Triathlon is a solo sport, focus on the things you can control rather than the things you can't.
What's your favourite thing about triathlon?
Pushing my body to the limit and feeling like I've emptied the tank at the end of a race.
If you've got any questions about the program or would like to be featured, send us a message on Facebook or Instagram.
For more information about TVDP click this link