Join us for our first TVDP chat! We talk to Zoe Robinson about her life, her goals and her motivation.
Name and Age
Zoe Robinson, 13 years old.
What are your triathlon goals?
Nationals (I would like to go as far as I can in the sport).
What does a day look like for you?
I swim Monday, Wednesday, Friday before going to school.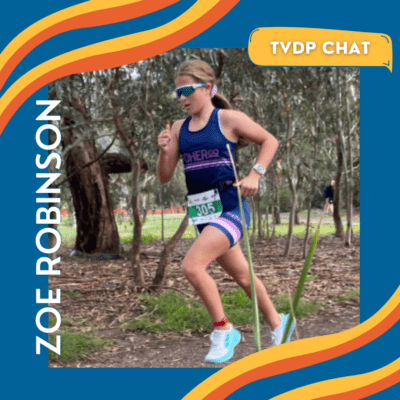 Any tips or tricks?
I always make a mix of popcorn, pretzels, marshmallows, red frogs, dark chocolate, nutrigrain, sours to eat after I compete.
What's the best advice you've heard?
Find solutions not excuses.
What's your favourite thing about triathlon?
Making connections with people of all ages and abilities. Being able to do an individual sport while still being part of a team.
If you've got any questions about the program or would like to be featured, send us a message on Facebook or Instagram.
For more information about TVDP click this link